Every is almost 18 months!
GRRRRR! That is the 2nd time I tried to post an entry that got deleted!!!! Okay, this is going to be short and sweet now.
Every is almost 18 months and is such a little character. He has so much energy and enthusiasm that keeps Robby and I busy (and tired!) all day every day. He is so cute though and is always smiling and laughing, trying to converse with us. Its amazing how much and how quickly he learns! He helps out with lots of things, like cleaning up, throwing away trash, putting away laundry, finding objects, giving kisses to everyone, and always willing to hold a conversation! =) lol. He is eating soooo much food (I swear sometimes I think he eats more than I do!). He takes after his father if I do say so myself. ;) And much to my sadness, he is almost completely weaned off the breast =( as my supply has almost completely dried up with this pregnancy. The original plan was to nurse through the pregnancy, and to tandem nurse the two kids. Oh well!
We are expecting baby #2 to arrive around July/August and are very excited. Yay, another monkey to exhaust us! ;) lol.
Robby and I are engaged to be married in the Spring of 2008. =D Yay!!! We don't have any plans set in stone yet, but will most likely be married here on Guam.
And...here are the pictures!!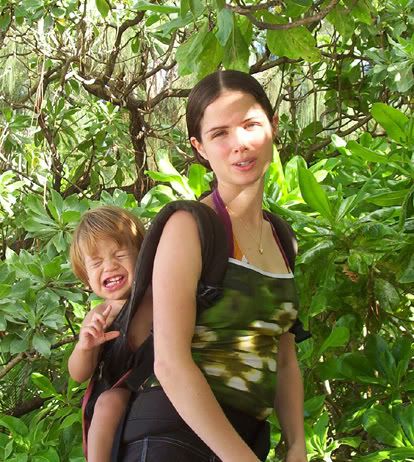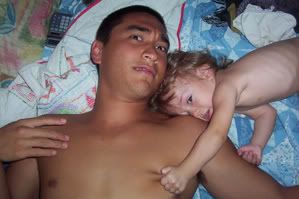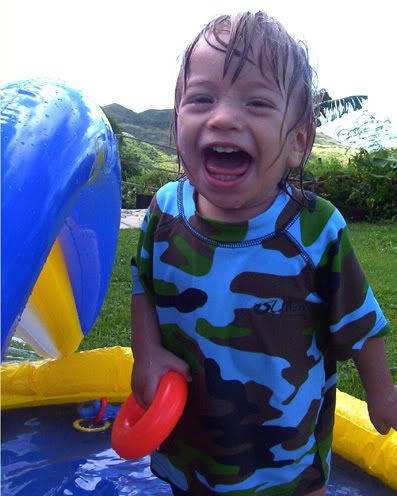 Posted by shell024 at 3:24 AM PST